A book for you.
A book for everyone.
We wanted to create an artifact, a springboard. A beautiful thing that takes up space in your life, and nudges you with its presence, urging you to travel and experience the world with an open mind and fresh eyes.
"I Can. I Will: Women Overlanding the World" will be a photo-rich book, a collection of stories and life-lessons from women traveling the world in their cars, trucks, vans, on motorcycles and bicycles. This book will not just inspire you through the adventures of these unconventional heroes but it is also an artifact, a collection of photos taken in places that most people don't get an opportunity to see and stories of women doing things most people will never do.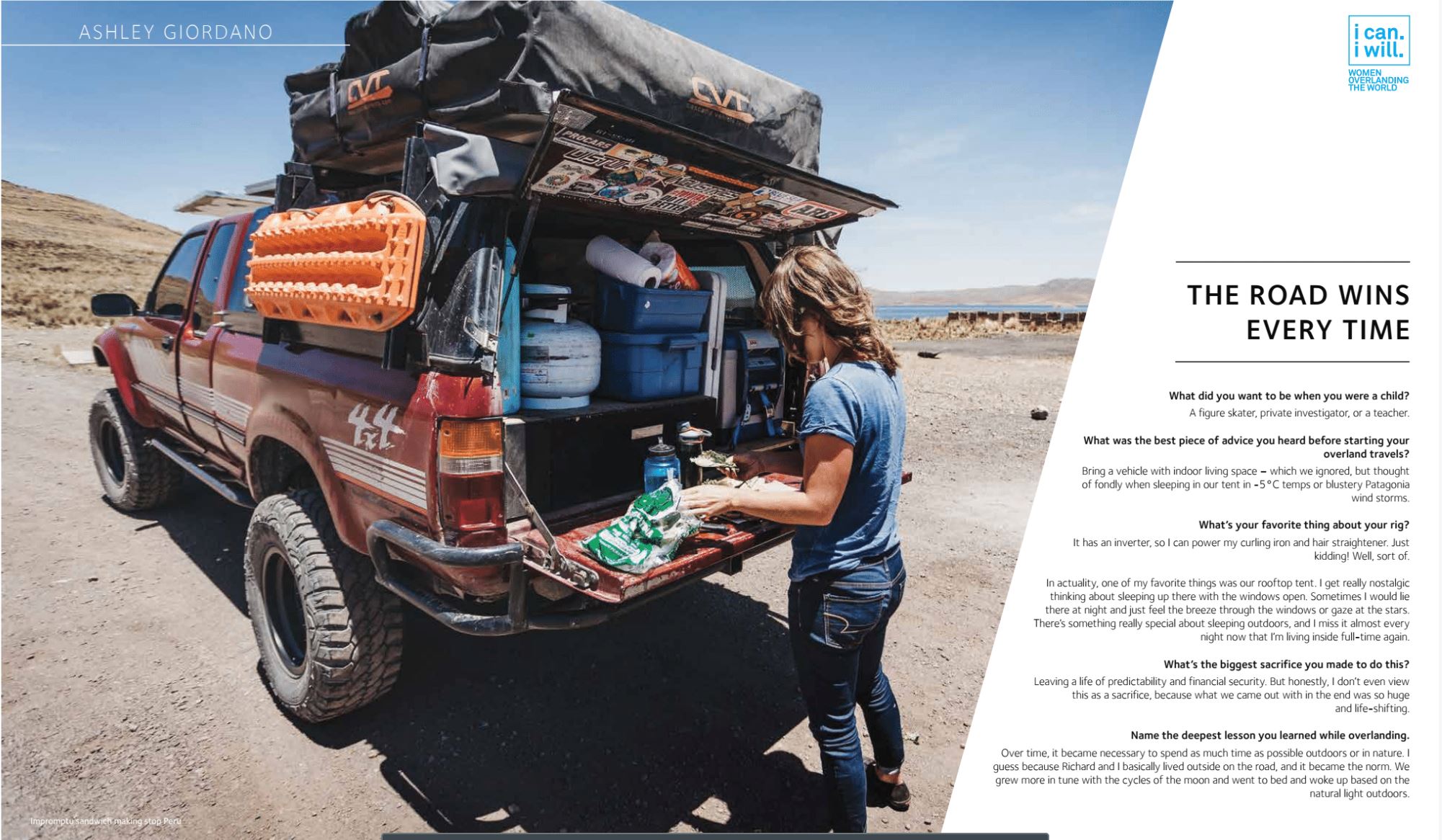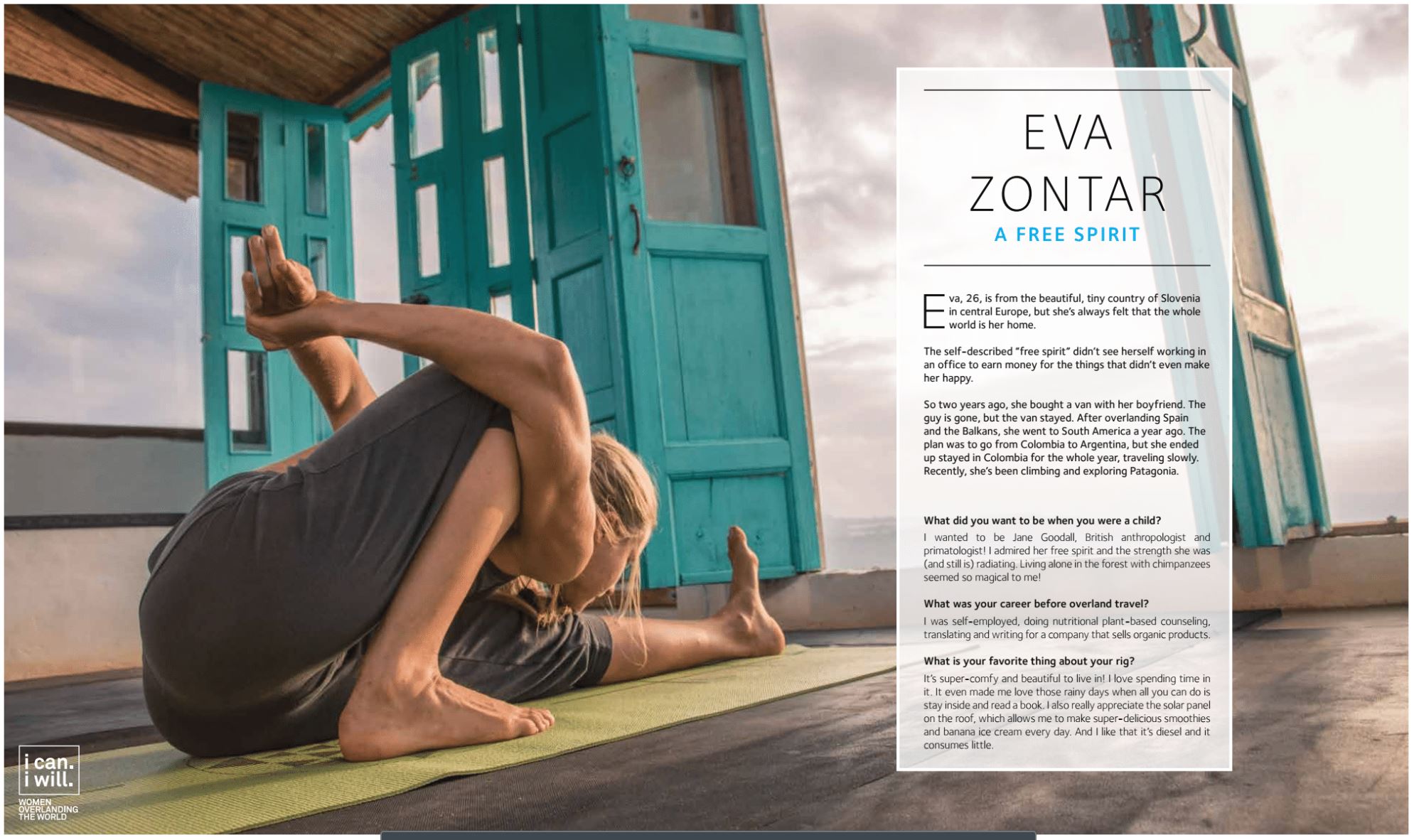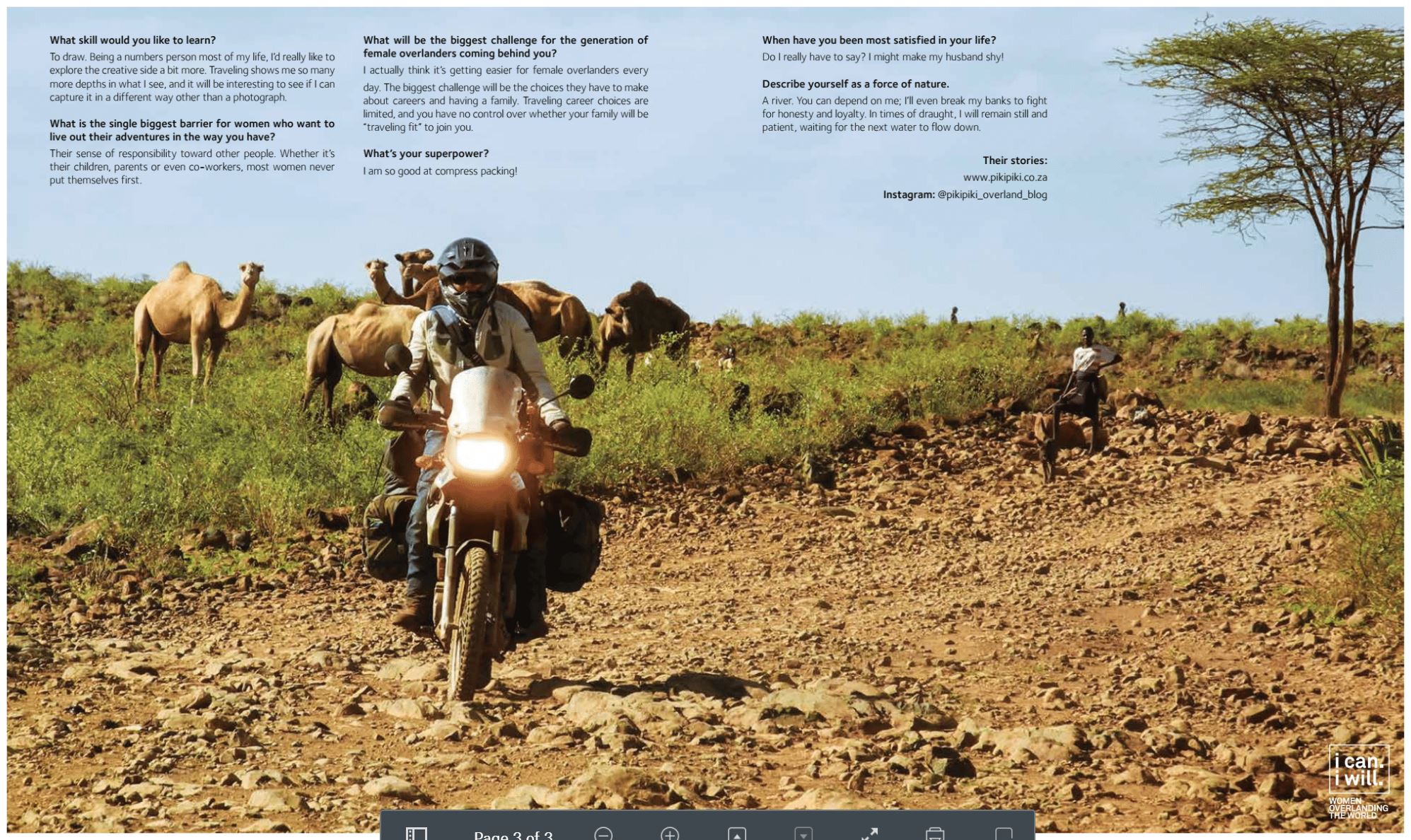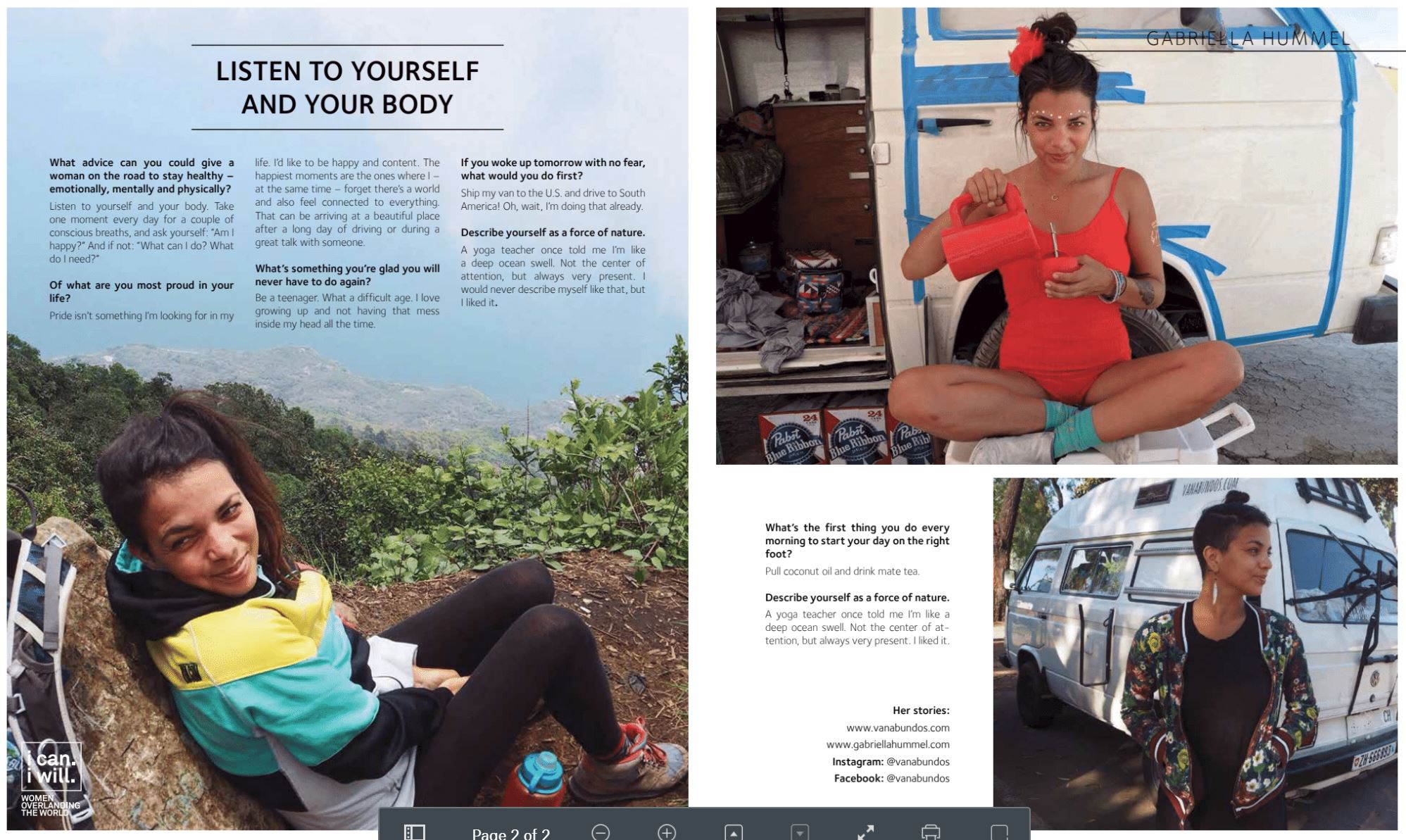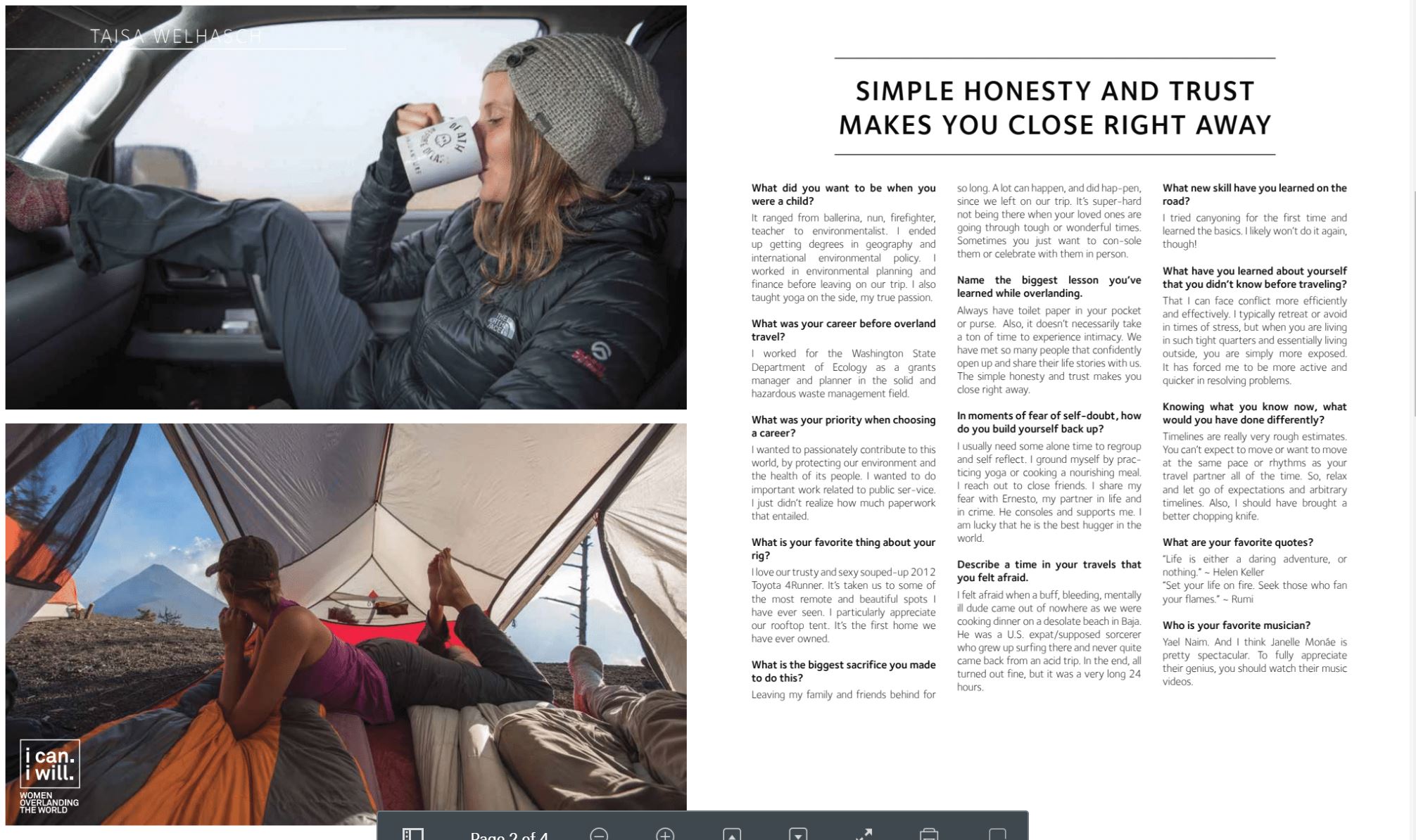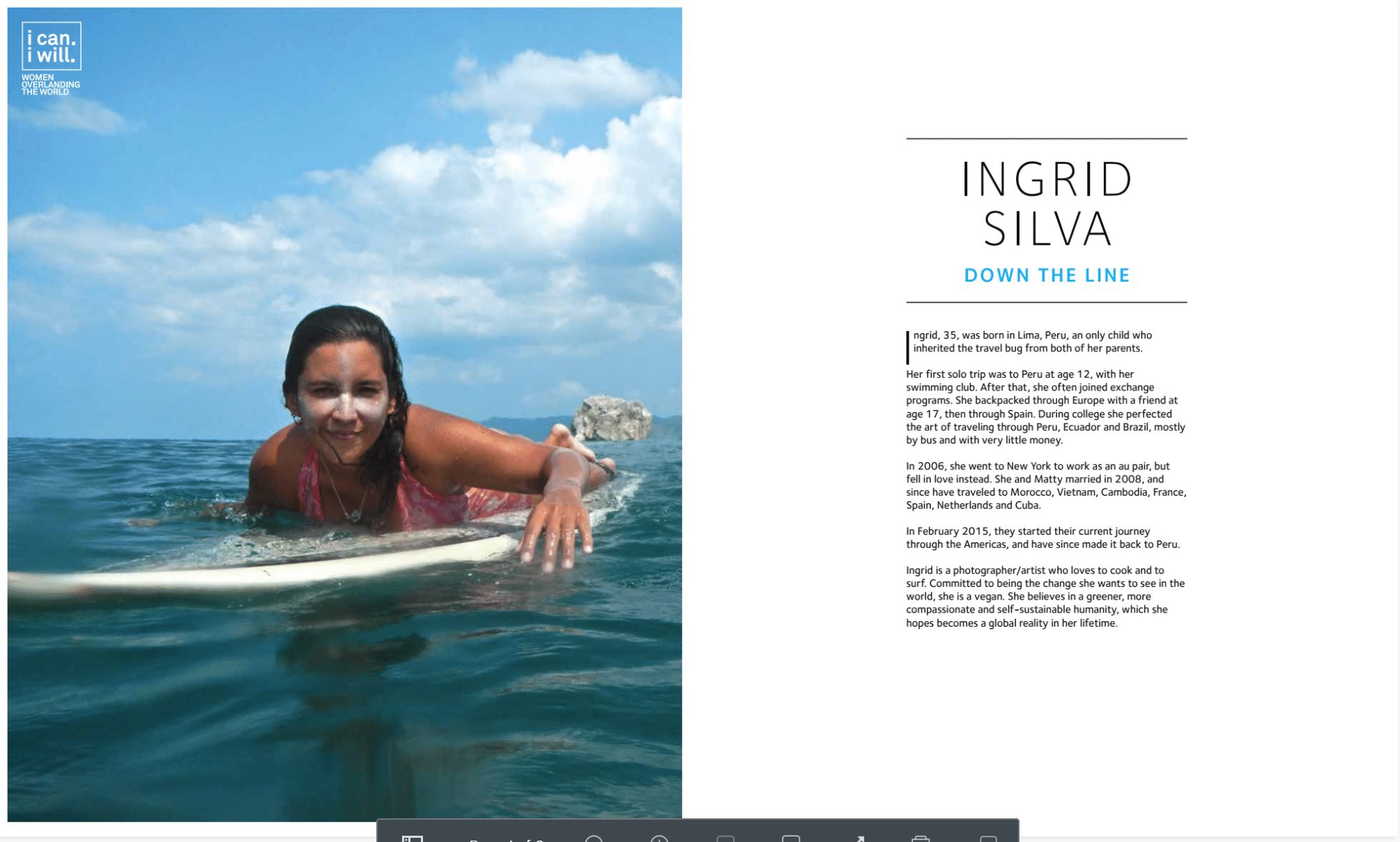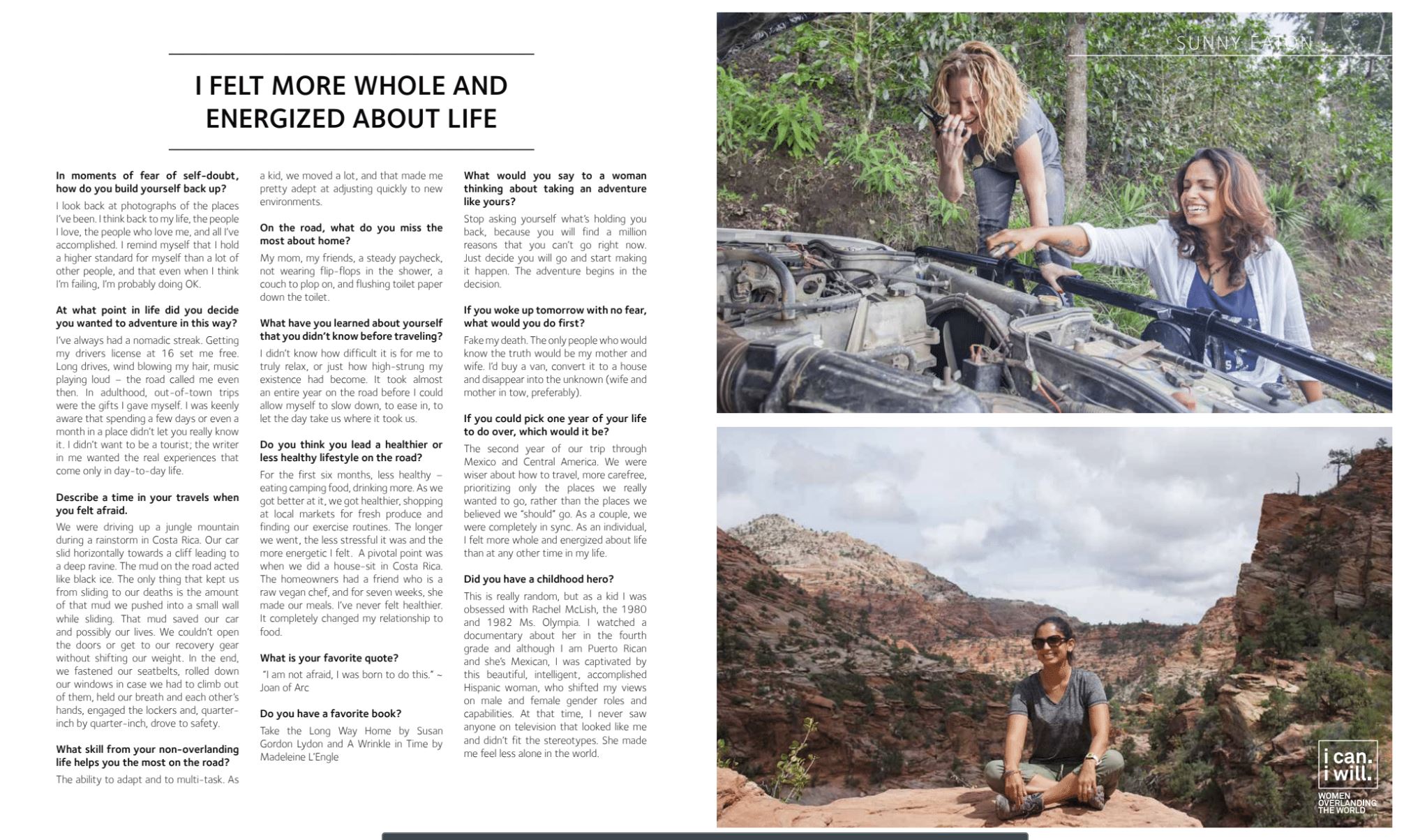 Through our travels we discovered SO MANY WOMEN living lives on the road. They travel in cars, trucks, motorcycles, vans and bicycles. They go places most people would never dare to go. They travel by themselves, with spouses, with children, with pets, with each other. They are corporate professionals, hippies, moms, writers, photographers, yoginis, chefs – they are a lot of things but currently, they are OVERLANDERS.
Women Featured in the book:
In this book you will discover:
Who they are

What they drive

Where they are from

What they have learned
ABSOLUTE INSPIRATION combined with beautiful photographs from around the world.

An introduction to these women. They WILL mesmerize you, they will inspire you – they are heroes.
Sunny is a criminal defense and trademark attorney who travels with her wife, Karin Balsley, as the Vagabroads. Sunny's mother is the original Vagabroad and introduced her to travel at an early age. She went to high school in Germany, and after college had planned a round-the-world trip, starting with a trek from Istanbul to Cairo. She bought a plane ticket, gave notice at work – and a week later, the Sept. 11 terrorist attacks occurred. Parts of the world were no longer safe for Americans, and the whole world seemed much scarier. She cancelled her ticket, retracted her notice, and put that trip on a tall pile of "some days". About a year into her marriage, Sunny's wife was diagnosed with a rare and disabling condition called Eagle's syndrome. They took a hard look at what mattered, and realized that when you look back at a year in your life and can't distinguish one day from the next, it's time to make a change. Within a year, they had sold everything, quit their jobs and headed south in their '97 Toyota FZJ80 Land Cruiser with their dog, Gracie.
Editor Laurie E. Holloway has been a communications leader for more than 30
years, first as a journalist and then as a public relations and marketing specialist
dedicated to the art of storytelling.
Laurie directed media, marketing and communications efforts for the Dallas Zoo,
boosting community and national support for the zoo and its conservation
mission. She also developed and pitched "Giraffe Birth Live," a partnership with
the Animal Planet network to livestream the birth of a giraffe calf. The project
earned international attention and fascinated the public, drawing 4 million
international live-stream views and millions of viewers to two prime-time TV
specials.
Laurie also directed media relations at two nationally renowned pediatric medical
centers, in Nashville and Dallas. She previously spent 25 years as a reporter and
editor at newspapers across the nation.
While her home is in Northern Virginia, she's most at peace exploring the world
in support of animal conservation, having visited five continents so far.
Karin is a systems engineer who grew up in Franklin, Tennessee. She played a variety of sports growing up, then rugby during and after college. She moved back to Nashville a few years later and built her career. She spent her free time with friends and becoming a brunch aficionado, until one day she woke up with an unbearable headache (that would become chronic) and swollen eye. A year and 29 doctors later, she found out she had a rare disease called Eagle's Syndrome, Type 2.After two dangerous neck surgeries, she was as good as new, but it made her evaluate how she lived each day and if she was truly happy. She and her wife, Sunny, decided to sell everything they owned and buy a 1997 Toyota Land Cruiser. They built it out over six months and hit the road with their dog, Gracie, in November 2015, traveling for two years through Mexico and Central America. They enjoyed it so much that they turned around and drove the same route home instead of shipping the car. It was a life-altering experience that made her a better version of herself, a version she knew she could, and should, be.
Clare, 33, met her soon-to-be-husband Sam during a card game. (She beat him.) Six months later, they were roaring through much of the world on their KTM 690 motorcycles. The Brit is a designer and a former member of the police department and founder of Expedition 52, an exploration travel company. They've explored France, Switzerland, Italy, Tunisia, Libya, Egypt, Sudan, Ethiopia, Kenya, Tanzania, Malawi, Zambia, Namibia, South Africa, five northeastern states and part of Alaska in the U.S., and New Brunswick, Nova Scotia, Newfoundland and Labrador, Quebec, Ontario, Manitoba, Saskatchewan, Alberta and British Columbia in Canada. And they've laughed through many of those miles, evidently.